17
JUL
These 3 things show you are ready to resume new academic programme
General -
| 3 years ago
| | | | | | | | | |
| --- | --- | --- | --- | --- | --- | --- | --- | --- |
| Print: | | Text Resizer: | | | | Tweet | | |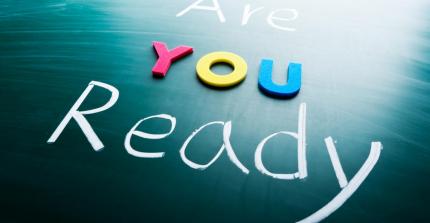 School owners call for early term meetings with Staff and PTA to discuss academic planning for the term. They discuss Student Head Count and strategies to win and keep more parents. These are good routines with usual high expectations. In my 5-year experience working with over 70 schools, in 8 states in Nigeria, I have seen fewer schools paying attention to the key result-oriented aspect of readiness for the new academic programme. If you can withdraw from the usual activities, dig deep and take a step on the following, you will get an excellent result this term.
1. New idea of administration
The idea that ran the school last term might be too old to drive expected results this new academic programme. Let us be honest and ask these questions. Why are we having administrative issues? Why do parents complain about the school? What can we change? What can we add? What can we remove? How can we improve? The answer to each question will give insights and way forward. Also, ensure every educator work with well-written job manual and automate their major manual works to give them speed and accuracy.
2. Curriculum Readiness
Why are we struggling to complete syllabus? Do we have a curriculum? Are we following Curriculum? Are teachers tired of writing lesson notes? What can we address in our lesson schedule? Again, I will leave you to the answers, but the truth of the matter is ... MAJORITY OF TEACHERS ARE TIRED OF WRITING LESSON NOTE. You can call a teacher now, for an honest feedback... try and call now.
3. School Fee Collection
Why are we not getting up to 100% school fees from parents? Why are we struggling with collections? What can we change from our collection strategy? How can we improve and yet still keep the parents? Give those questions a thought, write down your answers, contact your finance team and carefully discover a better school fee invoice auto-reminder
If you have just glanced through the 3 things, I suggest you read in-depth and take required actions. With an investment of 30 minutes on these valuable points, you can be ready to scale and grow your school to more than double this term.
In an attempt to grow a school, one needs to be ready to retain and improve the quality of education, innovate on parent-school communication and move major activities away from Pen and Paper.
Your readiness will determine the academic and financial outcome of your school by the end of the term.